Your Names in Lights on the Wedding Day
Add the unique touch to your Wedding Day by displaying your new wedding name in light. We use the latest technology to project your names or initials onto any flat surface. Many couples choose to shine their names in light onto the dancefloor or behind the main table.
The team at DJ MAGOO can help you design your own custom image with your favourite font or pick one of ours. Design and images can also be in full colour for an additional fee.
We work with you and your venue to provide the best placement of our light fixture for your day.
DJ MAGOO are the experts in this field and have been used in the beautiful venues including the Central Coast, Bowral, Sydney, Blue Mountains, Wollongong, Newcastle & the Hunter Valley. See below for examples of my teams work all over the state.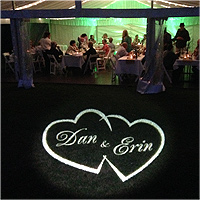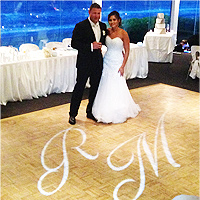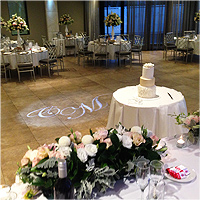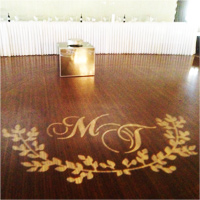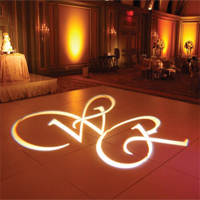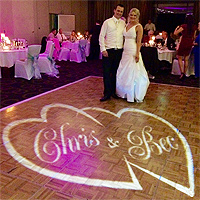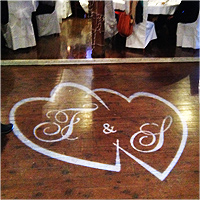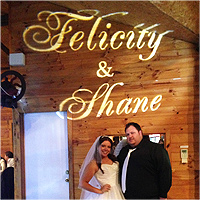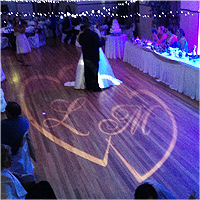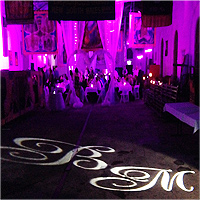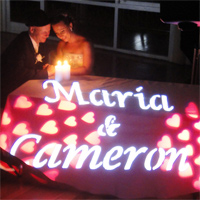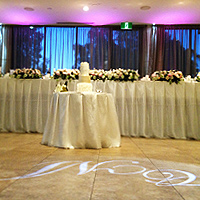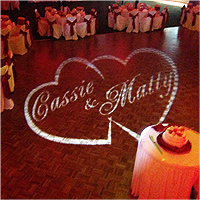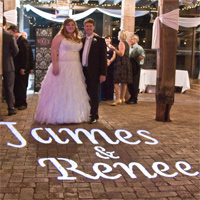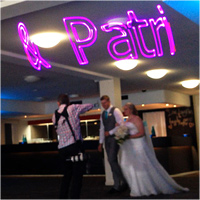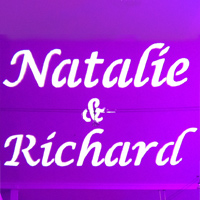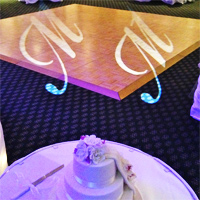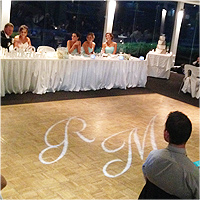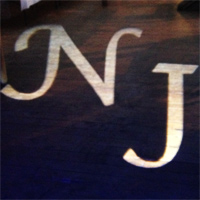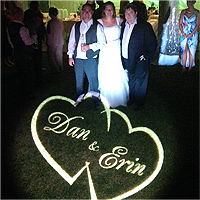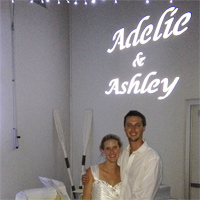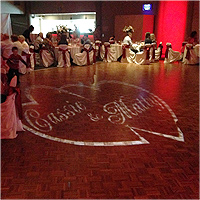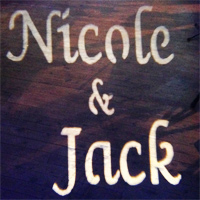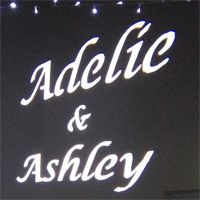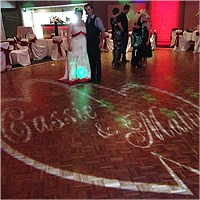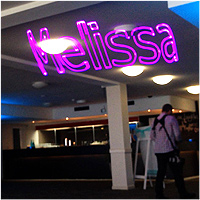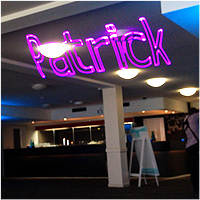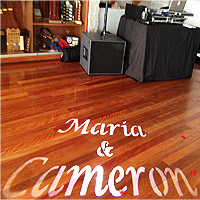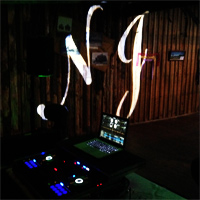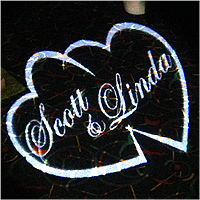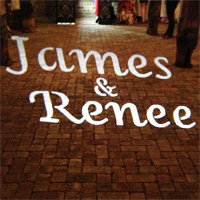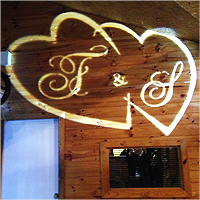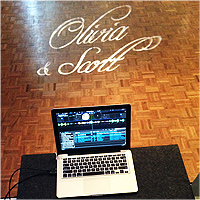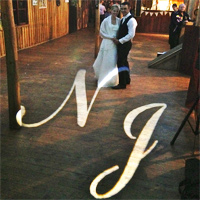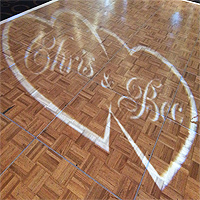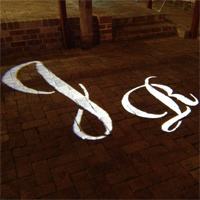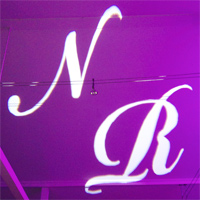 Wedding Lighting Colour Themes
Customise your Wedding with a special colour theme to create a unique atmosphere for your reception. Bring your white room to life with the colours of your Wedding day.The marquee shown is a great example of how a white environment can be changed to glow any colour as your guest walk into the room. We can slowly change the colours, leave static in your colours or colour them in white for meals and speeches. They can also be used as dancing lights later in the night with numerous programmed patterns and chases or an operator to control. See below for examples of our work.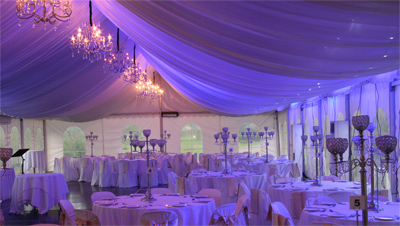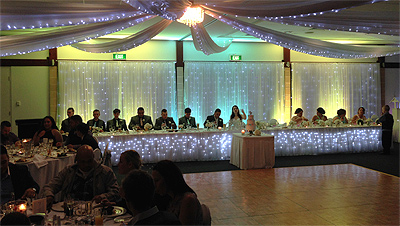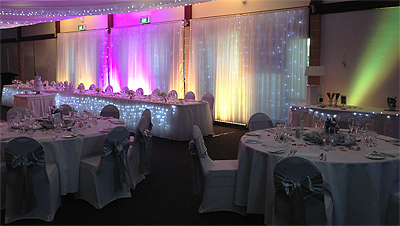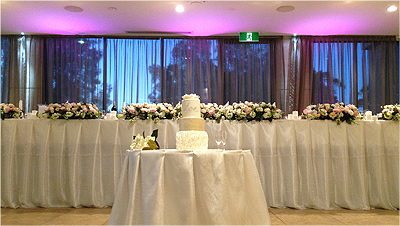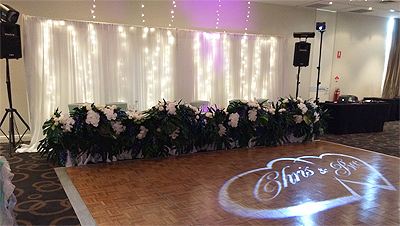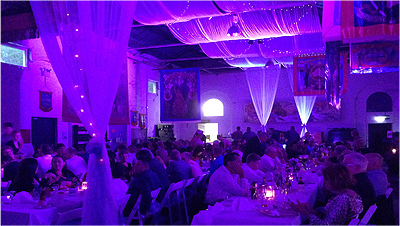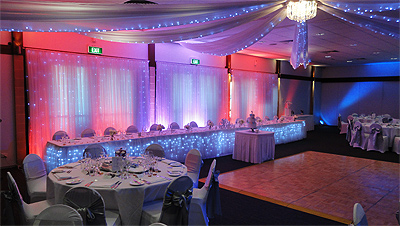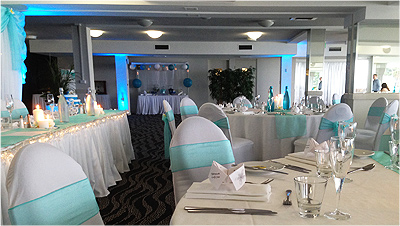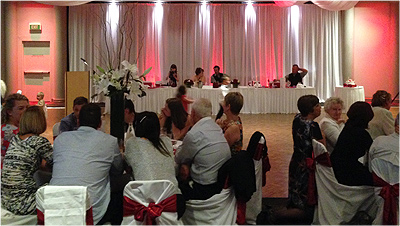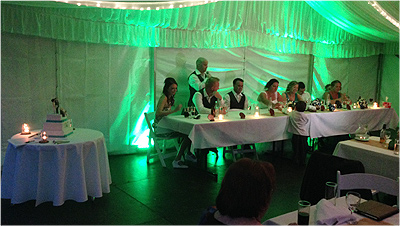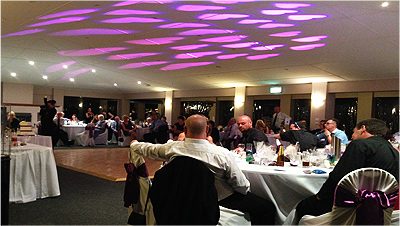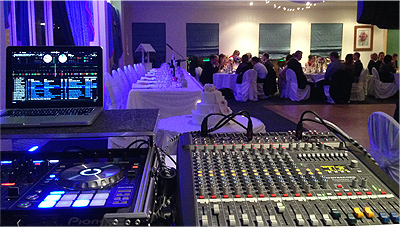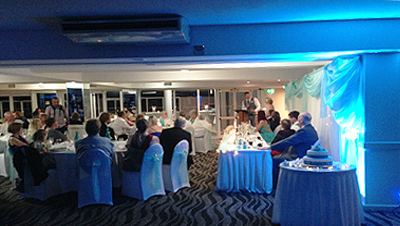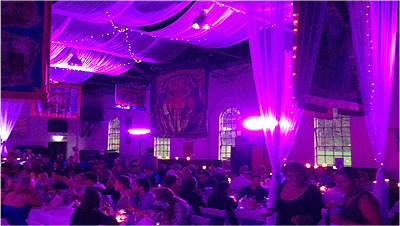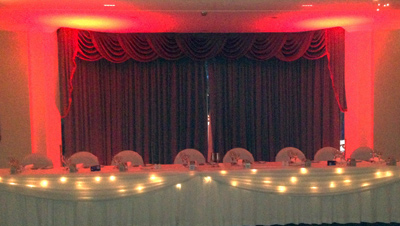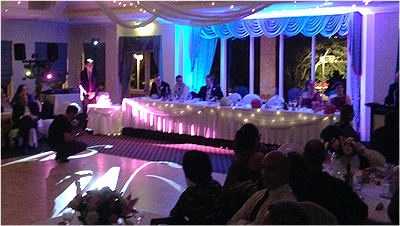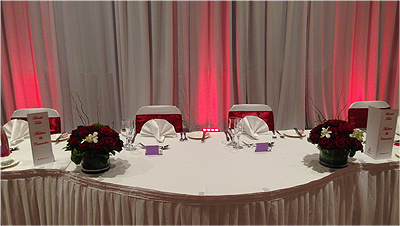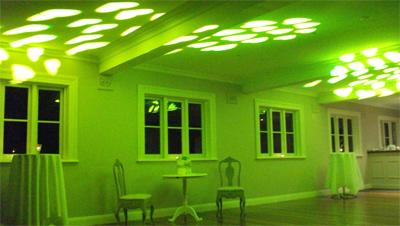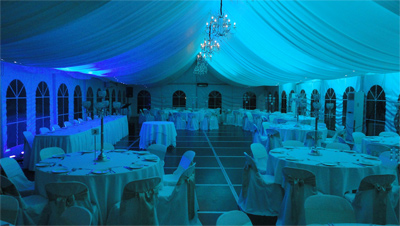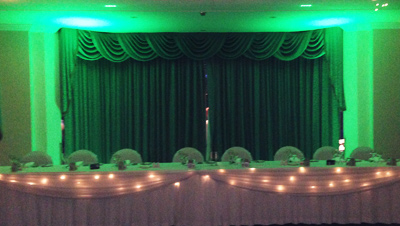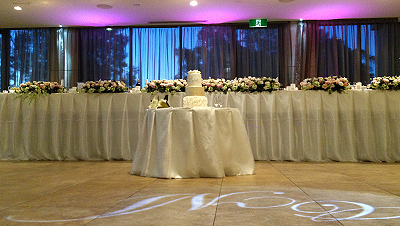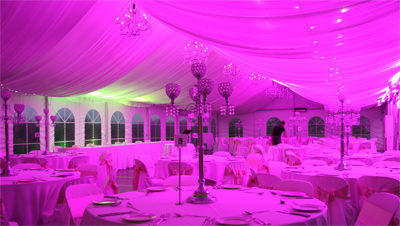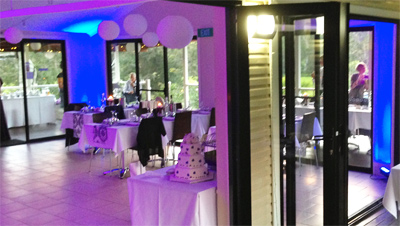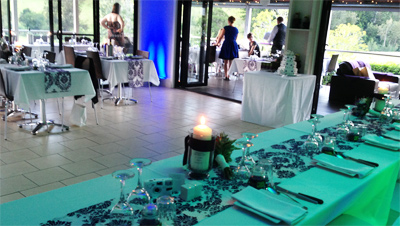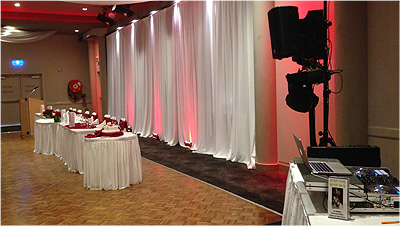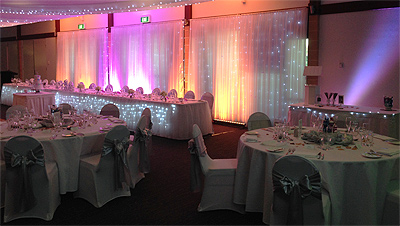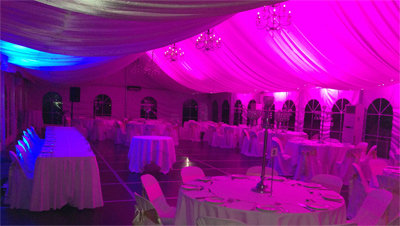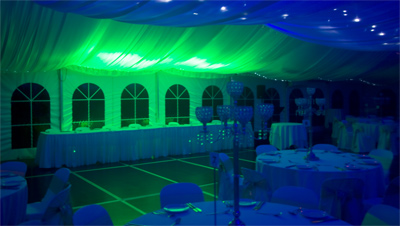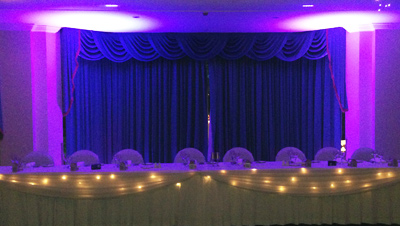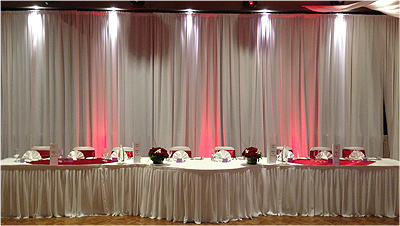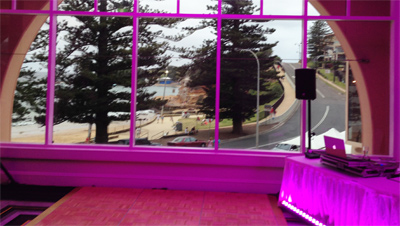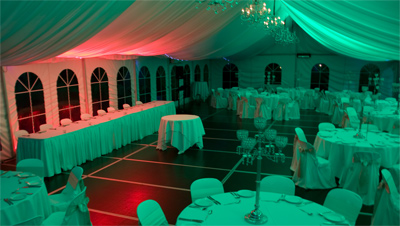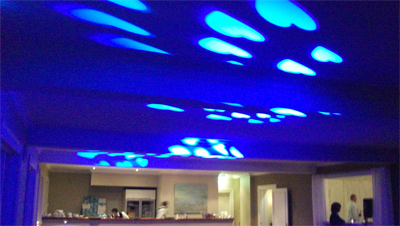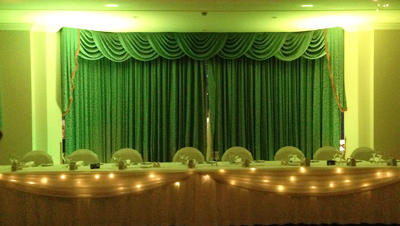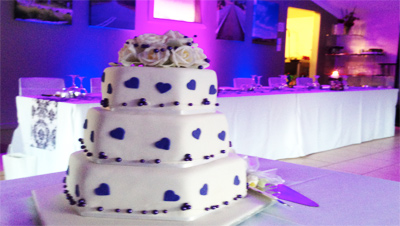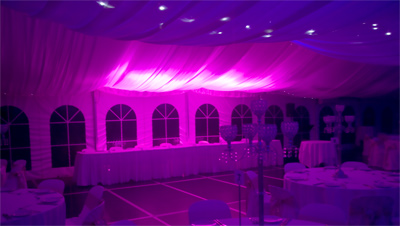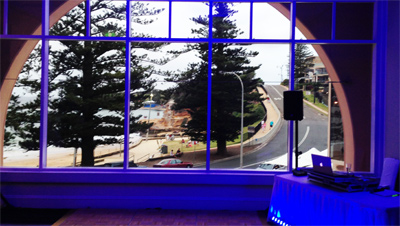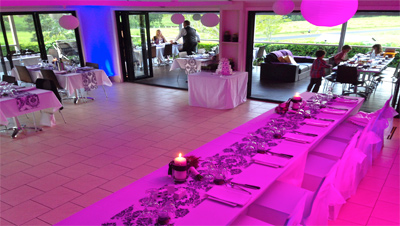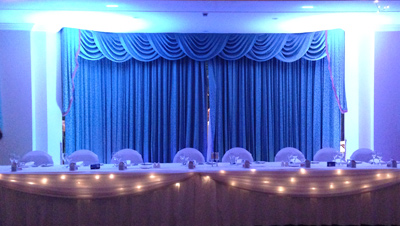 Wedding DJ's, Singers and Entertainment on your Wedding Day
Our company can provide more than just your perfect DJ & MC for your Wedding Day. We have a reputation for supplying a vast collection of custom effects, lighting, live vocalists, photo booths and all the essentials you need to make your Wedding day complete.
Our Wedding Photo booths come in various shapes and sizes to suit your requirements and include props. Every wedding photo booth booking includes a USB, custom title page, a beautiful leather finished book that you take home at the end of your wedding day.
Shine your name in lights! You can have a personalised name or initials in the font of your choice, shone onto a dance floor or wall during your reception.
Make sure all your family and friends can hear your vows by hiring our outdoor ceremony package. This includes wireless microphones, headsets and small mixing desk with speakers.

Customise your Wedding with a special colour theme to create a unique atmosphere for your reception. Bring your white room to life with the colours of your Wedding day.
Audio Design & Permanent Installation Consultant
Over the last 10 years we have been working with a team of commercial audio designers and installation contractors, based in Parramatta and Hills District. We have successfully designed and commissioned numerous commercial entertainment venues, outdoor sporting fields, houses of worship, local council & state government projects.
With our attention to detail we can consult, design & supply with alternatives to suit your budget.
Our designs cover 100 volt and low impediance audio systems. We use software that allows the modeling of acoustic sources, in particular distributed loudspeaker systems, in two dimensions. We can design any sized system, from a simple design including one paging microphone and background music player, to more advanced systems with many input sources and numerous output zones. The systems can be controlled from back of house control or by using a local control per zone area.
With planning we will deliver an even sound coverage across the area required.
For more details on our projects designed & installed all over Australia, make contact with Glenn Aird in the office.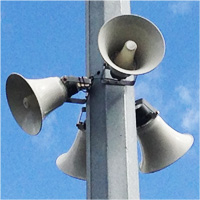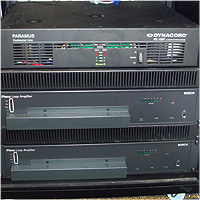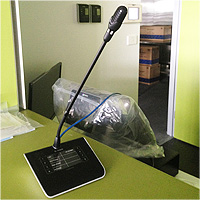 Service Repair Audio Visual Equipment
We service and repair audio and visual equipment in the Sydney metropolitan areas, Central Coast and other regional areas offering quick and easy solutions for schools, retail stores, shopping centres, boardrooms, clubs and sporting complexes.

If you are having problems with your installed public address system, a microphone that drops out, noisey speakers that buzz or amplifiers that just don't turn on anymore, call our 7 day a week service and we'll get it investigated ASAP.

We supply loan equipment where possible, for a minimal fee so that your business can keep running smoothly.
We service and repair all makes and models of equipment.

[Form FooterForm not found!]