Audio Design & Permanent Installation Consultant
Over the last 10 years we have been working with a team of commercial audio designers and installation contractors, based in Parramatta and Hills District. We have successfully designed and commissioned numerous commercial entertainment venues, outdoor sporting fields, houses of worship, local council & state government projects.
With our attention to detail we can consult, design & supply with alternatives to suit your budget.
Our designs cover 100 volt and low impediance audio systems. We use software that allows the modeling of acoustic sources, in particular distributed loudspeaker systems, in two dimensions. We can design any sized system, from a simple design including one paging microphone and background music player, to more advanced systems with many input sources and numerous output zones. The systems can be controlled from back of house control or by using a local control per zone area.
With planning we will deliver an even sound coverage across the area required.
For more details on our projects designed & installed all over Australia, make contact with Glenn Aird in the office.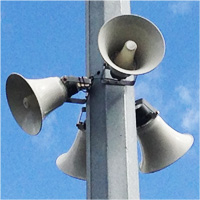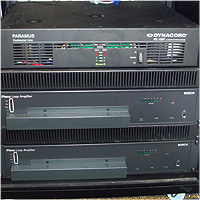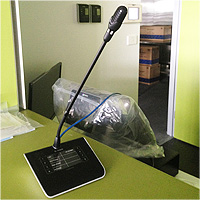 Service Repair Audio Visual Equipment
We service and repair audio and visual equipment in the Sydney metropolitan areas, Central Coast and other regional areas offering quick and easy solutions for schools, retail stores, shopping centres, boardrooms, clubs and sporting complexes.
If you are having problems with your installed public address system, a microphone that drops out, noisey speakers that buzz or amplifiers that just don't turn on anymore, call our 7 day a week service and we'll get it investigated ASAP.
We supply loan equipment where possible, for a minimal fee so that your business can keep running smoothly.
We service and repair all makes and models of equipment.