Testimonials and Thank You DJ MAGOO
We Danced, we danced, we danced! Our fundraiser evening was a huge success and we THANK YOU, DJ MAGOO for your help. That huge mirror ball and coloured lights put us back in time. Your selection of music created the 70's disco feel we all remembered. See you again next year! Samantha - Funds & Entertainment Co Ordinator.
Hi Glenn, Thank you very much for the great job you did last Saturday night for my 60th. Everyone loved the music and your professional manner organising the tables for dinner etc. I would certainly recommend you to anyone who wants to make sure that the music side of things goes well. My son Dom also appreciated your help with the sound for the slide show.
Best regards and thanks again. Pat P
Thanks Glenn for your help before and on our Wedding day. With the Wedding Service being outdoors for 160 guest we were worried about the level and quality of sound. All of our family and friends could hear all of our vow's and poem's of love that we exchanged. The dancing music after dinner was fantastic. Many thanks Brad and Helen Matthews.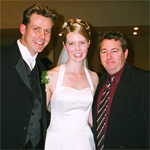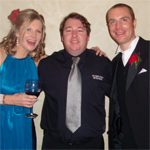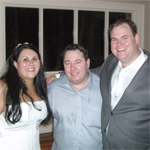 Oh What a Night!! My feet have not danced so much, for a very long time. Thank you Glenn and the team at Magoo Music Productions. You're the best! Andrew Johnstine
Thanks for playing all my favourite songs from the 80's & todays top 10 hits. You really hit the spot with your 80's club music selection. We loved the way you played the original extended club mixes of Duran Duran and Frankie Goes to Hollywood. Long live the 80's. My girlfriend will be booking you for her 45th next year. Warm regards, Cathy Simpson
Our End of Financial Year party was the best we had seen in years. What else can we say "You're a true DJ Legend!! DJ MAGOO" All the best, Andrew Watson NSW State Manager